The Residence at Timber Pines receives award for quality of life program
SPRING HILL, Fla. (March 27, 2019) – The Residence at Timber Pines, a premier senior living community located in Spring Hill, Fla., managed by The Goodman Group, has been selected to receive one of The Foundation for Post-Acute & Long-Term Care Medicine's (AMDA) 2019 Quality Improvement & Health Outcome Awards (QIHO) for its quality of life program Montessori Inspired Lifestyle®: Resident Centered Care for an Assisted Living Memory Care Neighborhood.
The Residence at Timber Pines' Pearls of Life® memory care offers Montessori Inspired Lifestyle, a positive approach to providing care for adults living with dementia or Alzheimer's disease. The program allows residents to focus on their individual strengths and engage in meaningful activities to stimulate the mind and improve overall quality of life. Montessori Inspired Lifestyle recognizes the value of each individual and helps residents live dignified, well-rounded lives.
This approach of care is based on the methods of Maria Montessori, as adapted for adults by Dr. Cameron Camp, founder of the Center for Applied Research in Dementia. Dr. Camp is the innovator and founder of the Montessori Inspired Lifestyle approach to dementia care. The initial Montessori Inspired Lifestyle training and program implementation took place at The Residence at Timber Pines in November 2017.
The community was recognized at The Society for Post-Acute and Long-Term Care Medicine 2019 annual symposium in Atlanta, on Saturday, March 9. "We're excited to share more about the Montessori Inspired Lifestyle approach at AMDA," says Avi Elias, executive director of The Residence at Timber Pines. "We look forward to continuing to provide innovative care to improve the quality of life for our residents."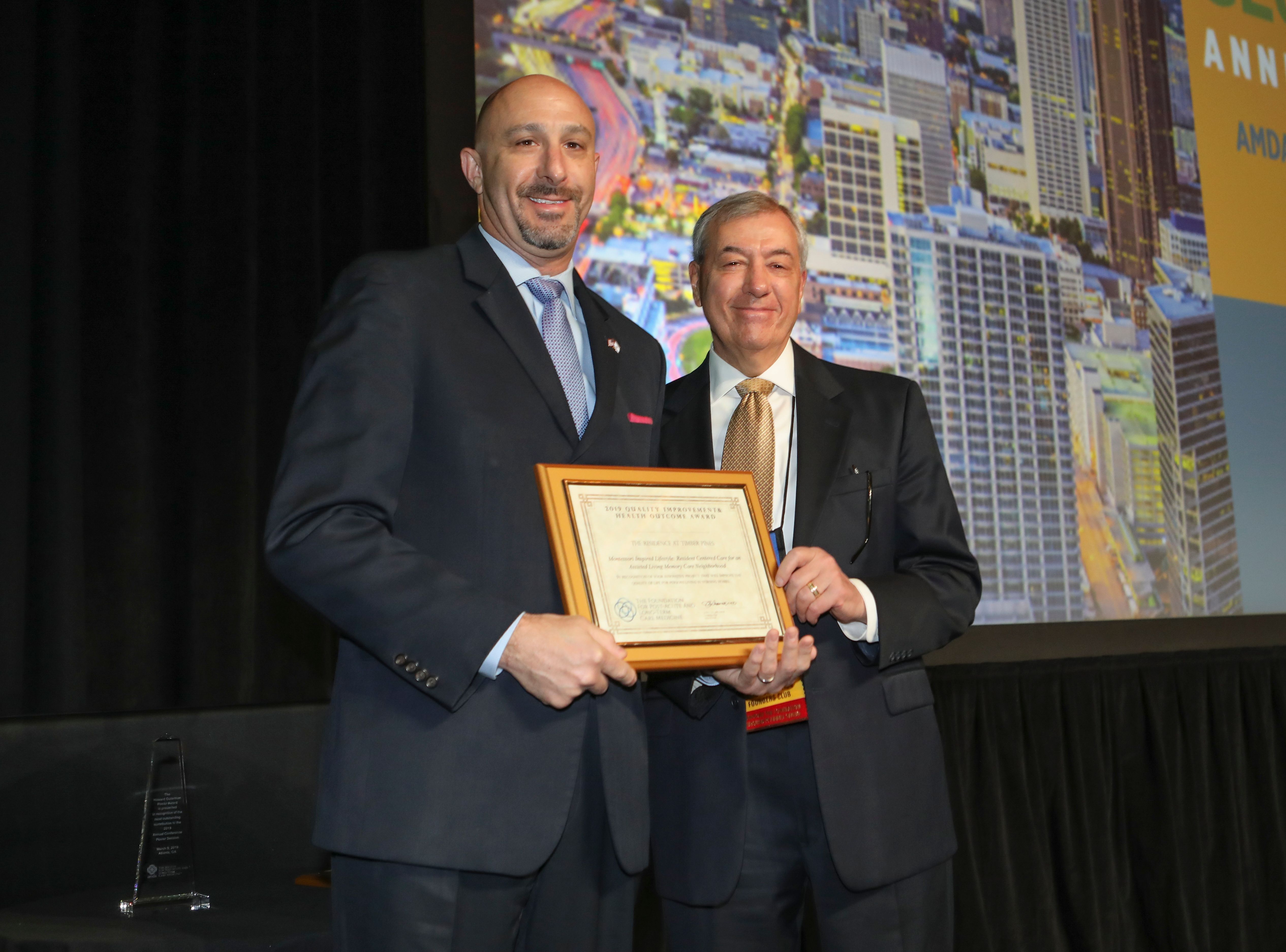 ---